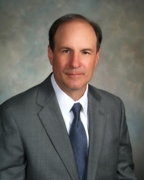 R. DAVID MCGLADE
Partner
First and foremost I am the son of Roger and Carol McGlade. I have been happily married for over 20 years and have two beautiful children who, along with my wife, are the joy of my life. Aside from going to college and law school, I have pretty much lived my entire life in Zanesville. In a nutshell, I'm a Zanesville guy and proud of it.
After finishing law school, I did a short stint as a staff attorney for a public sector labor union, The American Federation of State, County and Municipal Employees. In the summer of 1990, I came home and joined up with my life-long friend and mentor, Blair Magaziner, to practice Plaintiff's personal injury law. This move came naturally. I was practicing law with a gentleman who I respected and knew most of my life and I found myself representing regular folks who, unfortunately, found themselves squared off against one of the many giant insurance companies and needing assistance.
Although the legal system itself and personal injury lawyers specifically have been under a barrage of attacks, I am proud of our system of justice and proud to be able to claim the title as a plaintiff's personal injury litigator.
A matter which is tried and decided by a jury, made up of fellow citizens, and umpired by a judge, is about as pure as democracy gets. Representing my fellow citizens in a time of need, to get them what's just and to restore them, financially, to where they were before the car crash, the medical error, whatever it be, is rewarding and a privilege.
My business purpose or goal, call it what you will, is to earn my clients' respect by truly caring about what's occurred and how it's affected their lives by giving each and every case my best effort and to have every client walk out the door knowing I was honest and fair.
Areas of Practice:
Wrongful Death
Automobile, Truck & Motorcycle Accidents
Personal Injury, Slip & Fall, Dog Bite, Fire and Explosions
Medical Negligence
Uninsured/Underinsured Motorist Claims
Criminal Defense – Traffic, O.V.I., Misdemeanors, and Felonies

Bar Admissions:
Ohio, 1989
Education:
University of Toledo College of Law, Toledo, Ohio, 1988, J.D. The Ohio State University, Columbus, Ohio, 1983, B. S.
Professional Associations and Memberships:
Ohio Association of Justice, 1990 - Present Ohio State Bar Association, 1990 - Present Muskingum County Bar Association, 1990 - Present
Past Employment Positions:
A.F.S.C.M.E. (American Federation of State, County & Municipal Employees), Staff Attorney, 1989 - 1990
Lacky, Nusbaum, Reny, Torzewski, 1987 - 1989