Magaziner & McGlade, LLC
Are you suffering from injuries received in a car crash, truck accident, medical error or work accident? Is your family budget suffering from lost wages, mounting medical bills, and pain and suffering stemming from your injuries? You deserve to recover for what you and your family have endured.
At Magaziner & McGlade, LLC, we have been protecting our injured clients' rights for more than 30 years. We have roots in the Zanesville area and have raised our families alongside yours. Naturally, we want the very best for our clients. You've continued to show your appreciation by bringing your legal issues to us for more than three decades.
At Magaziner & McGlade, LLC, we handle a limited number of cases and confront the challenges of each, one case at a time. We strive to give our clients the personal and individualized attention they deserve. From your very first trip to our office, you will know that we care about what happened to you, about your physical and financial health, and that we will work hard and be fair in our dealings with you.
At Magaziner & McGlade, LLC, we will be accessible to you throughout the legal process. We use this approach to educate you about your claim, explain what you are up against and strategize about what needs to be done. You deserve to know what's happening in every phase of your case, from start to finish.
At Magaziner & McGlade, LLC, we offer a free consultation to every potential personal injury client. We welcome every opportunity to protect the rights of those people who have been injured, by no fault of their own. We work on a contingency-fee basis for all of our personal injury cases, which means we never accept a fee for our services in personal injury cases until we obtain compensation for you.
If you have been involved in a car or truck accident, suffered an injury at work or at one of the regional medical centers, we want to hear the details of your potential case. We will work hard to protect your rights to full, fair financial compensation.
Contact the attorneys of Magaziner & McGlade, LLC, today to arrange a free consultation for your personal injury case.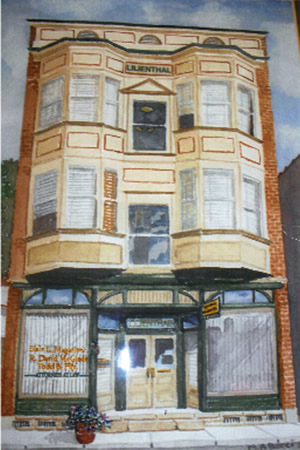 Your local experienced injury lawyers